Terms and conditions
Use of this site, and AptitudeTests4Me.com services constitutes acceptance and agreement to AptitudeTests4Me.com Terms of Service and Privacy Statement. You acknowledge that you have read, understood, and agree, to be bound by these terms and to comply with all applicable laws and regulations.
Terms of Service
AptitudeTests4Me.com is a private setup and is not related to any organization.
AptitudeTests4Me.com references different trademarks in its discussions of various tests, but is not the owner of these trademarks.
A little bit information about Cookies:
What are cookies?
Cookies are tiny text files that are stored on a userís browser. Most cookies contain a unique identifier called a cookie ID: a string of characters that websites and servers associate with the browser on which the cookie is stored. This allows websites and servers to distinguish the browser from other browsers that store different cookies, and to recognize each browser by its unique cookie ID.
Most web browsers allow some control of most cookies through the browser settings. To find out more about cookies, including how to see what cookies have been set and how to manage and delete them, visit All About Cookies.
---
European Union user consent policy:
We use cookies to personalise content and ads, to provide social media features and to analyse our traffic. We also share information about your use of our site with our social media, advertising and analytics partners. We have taken sufficient care to obtain consent from end users in the European Union where EU data protection law requires such disclosures and consents. We have implemented the user consent solution through Silktide.
---
Learn more about cookies at google help The third parties may be placing and reading cookies on your browsers, or using web beacons to collect information as a result of ad serving on this website.
The DoubleClick cookie:
The DoubleClick cookie is used by Google in the ads served on the websites of its partners, such as websites displaying AdSense ads or participating in Google certified ad networks. When users visit a partner's website and either view or click on an ad, a cookie may be dropped on that end user's browser.
Third party vendors, including Google, use cookies to serve ads based on a user's prior visits to this website.
Google's use of the DoubleClick cookie enables it and its partners to serve ads to the users based on their visit to this site and/or other sites on the Internet.
Google is a third party vendor serving ads through its ad network. You may see its ad policy through Google Privacy & Terms
The users may opt out of some third-party vendor's use of cookies for interest-based advertising by visiting aboutads.info.
You may visit google to opt out of the use of cookies for interest-based advertising by visiting Ads Settings as follows:
Click on View and edit your ad preferences and you will see the following screens which will guide you through controlling your google ads based on your interest and profile.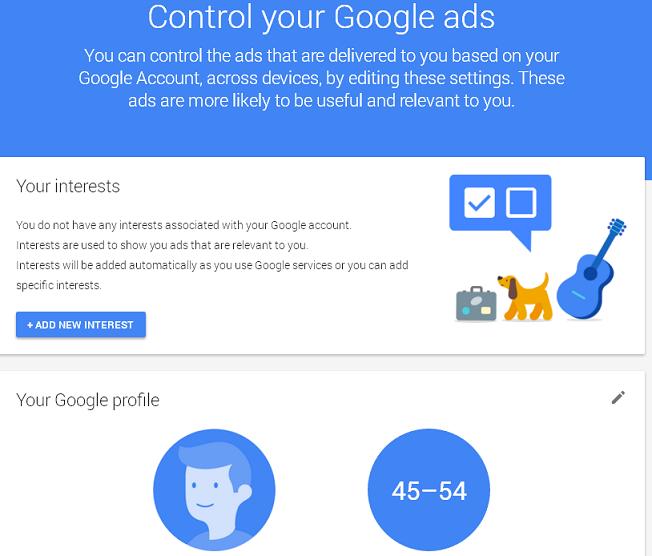 You can add your new interest.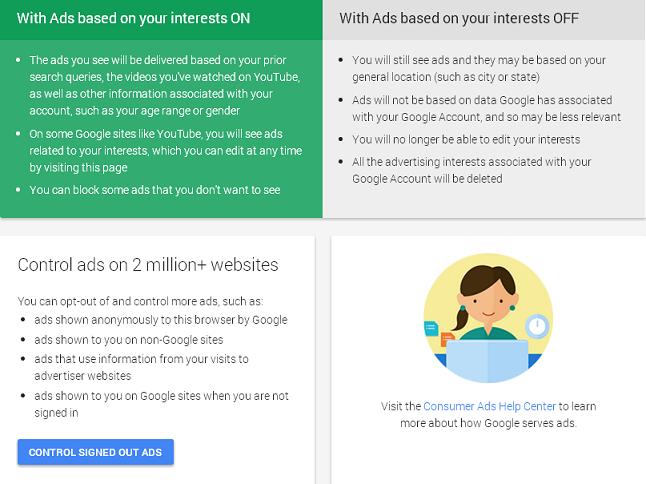 Click on the tab "CONTROL SIGNED OUT ADS"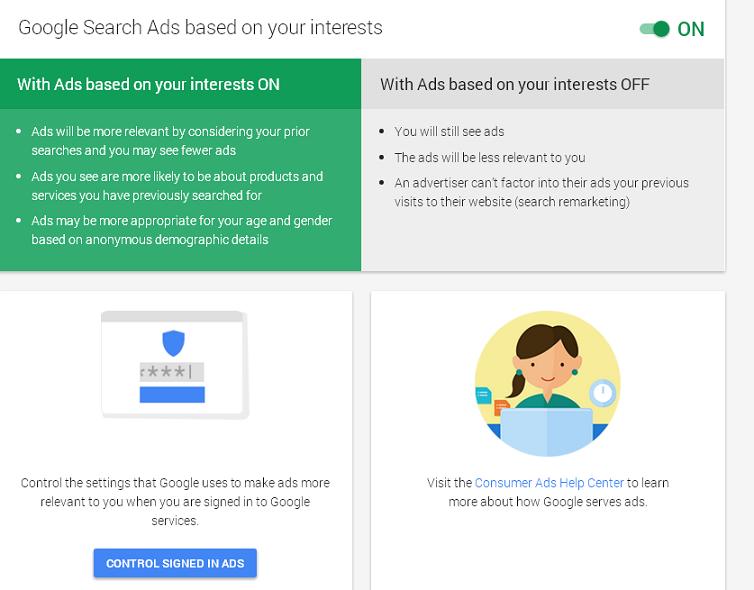 Click on the tab "CONTROL SIGNED IN ADS" and choose the options as you may wish.
Objective: AptitudeTests4Me.com aims at serving the students who are interested in early preparation for various competitive exams as well as those who are appearing for the various exams through its online model test papers for Aptitude Tests. Whilst "AptitudeTests4Me.com" will endeavor to ensure correct and accurate information being displayed , it does not give any guarantee or representation or warranty of any kind, whether actual or implied to the users.
The site does not hold any responsibility for any error or omission or inaccuracy or mistake of any nature or any consequences of the use of the material/supportrmation displayed on the site. Without affecting the generality of the foregoing , "AptitudeTests4Me.com" does not represent or warrant that the Service will be uninterrupted or error-free ,that defects will be corrected, or that the Service or the server that makes it available, are free of viruses or bugs or other harmful components. "AptitudeTests4Me" does not warrant or represent that the use of the Service or the materials made available as part of the Service will result in any particular benefit or assure success in any examination.
In no event shall 'AptitudeTests4Me.com' be liable for any direct or indirect damage or loss of any data. It shall not be held responsible for any deletion or misdelivery.
AptitudeTests4Me.com reserves the right to discontinue or terminate the service permanently or temporarily with or without prior notice.
Privacy Notice
Personal Information
The information you enter on our web site is treated as non confidential and is used only for communicating with you.
Disclosure of Personal Information
We do not reveal, sell or trade ANY information you provide about yourself.
---